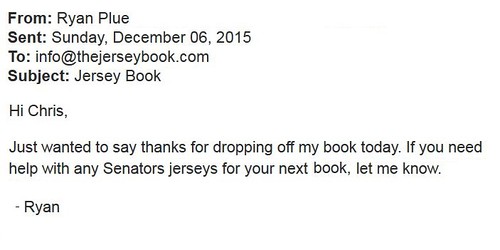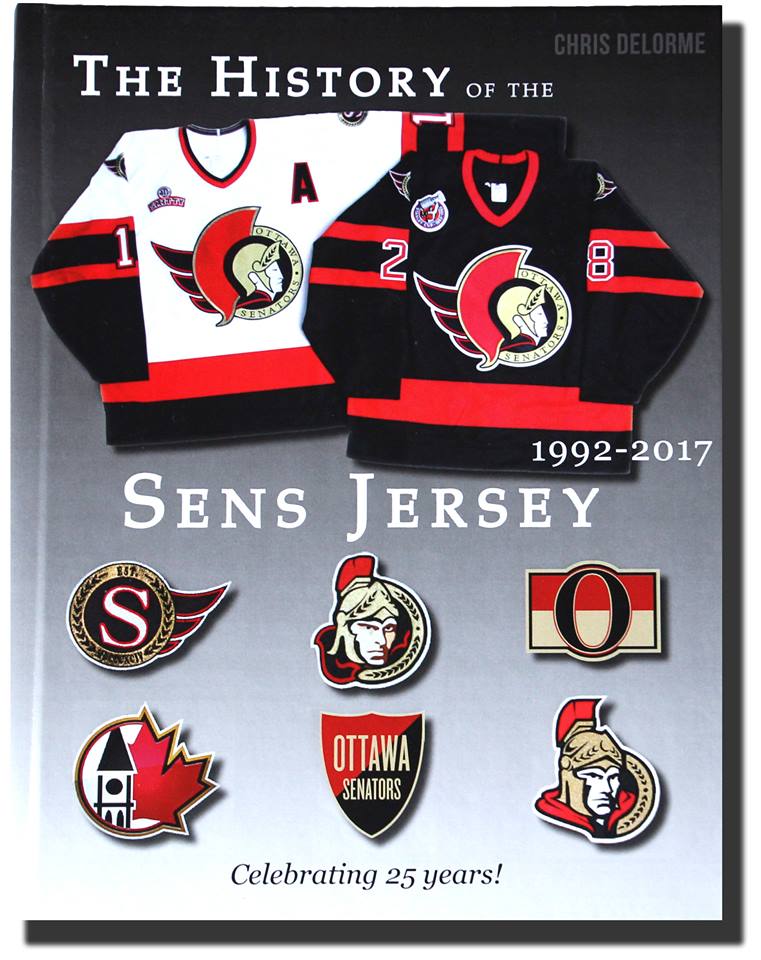 The email prompted a discussion, one thing led to the next, and before long, I was graciously invited to see the greatest collection of game worn jerseys in modern-day Ottawa Senators history. Putting 1994-04 on temporary hiatus, my production assistant, Hilary Chaiton and I then focused our attention on the hometown club, and looked to the past 25 years of the Ottawa Senators organization in the nation's capital.
Ryan Plue is pictured wearing Daniel Alfredsson's 2002 playoff jersey, worn May 10th in Game 5 of the Eastern Conference Semi-Finals. This jersey was worn by Alfie when he infamously checked the Toronto Maple Leafs' Darcy Tucker from behind, and then quickly returned to the play to score a goal. A defining moment in the Battle of Ontario, the incident only served to fuel the fire of continued animosity between the two clubs.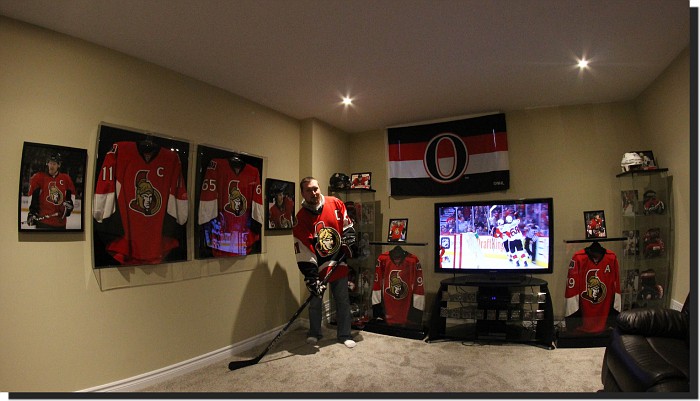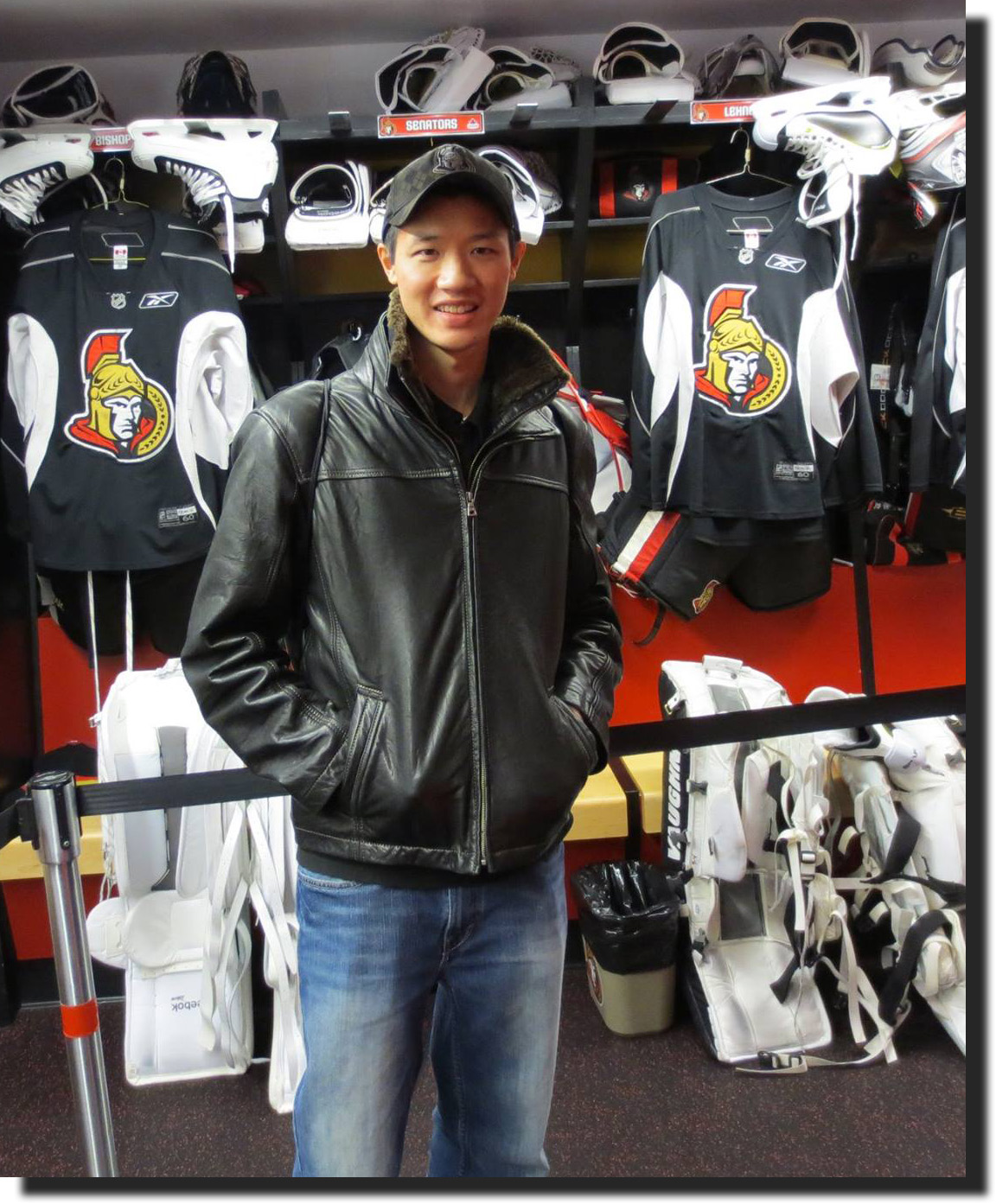 Kevin Lee and Bring Back The Sens
Marc Gratton, JD Plue, and the Entire Sens Book Crew
As word got around, several other collectors reached out, including Marc Gratton, Jonathan Daniel Plue, Chris Mustakas, and Tim Williton, who also offered pieces from their collections to tell the Senators story.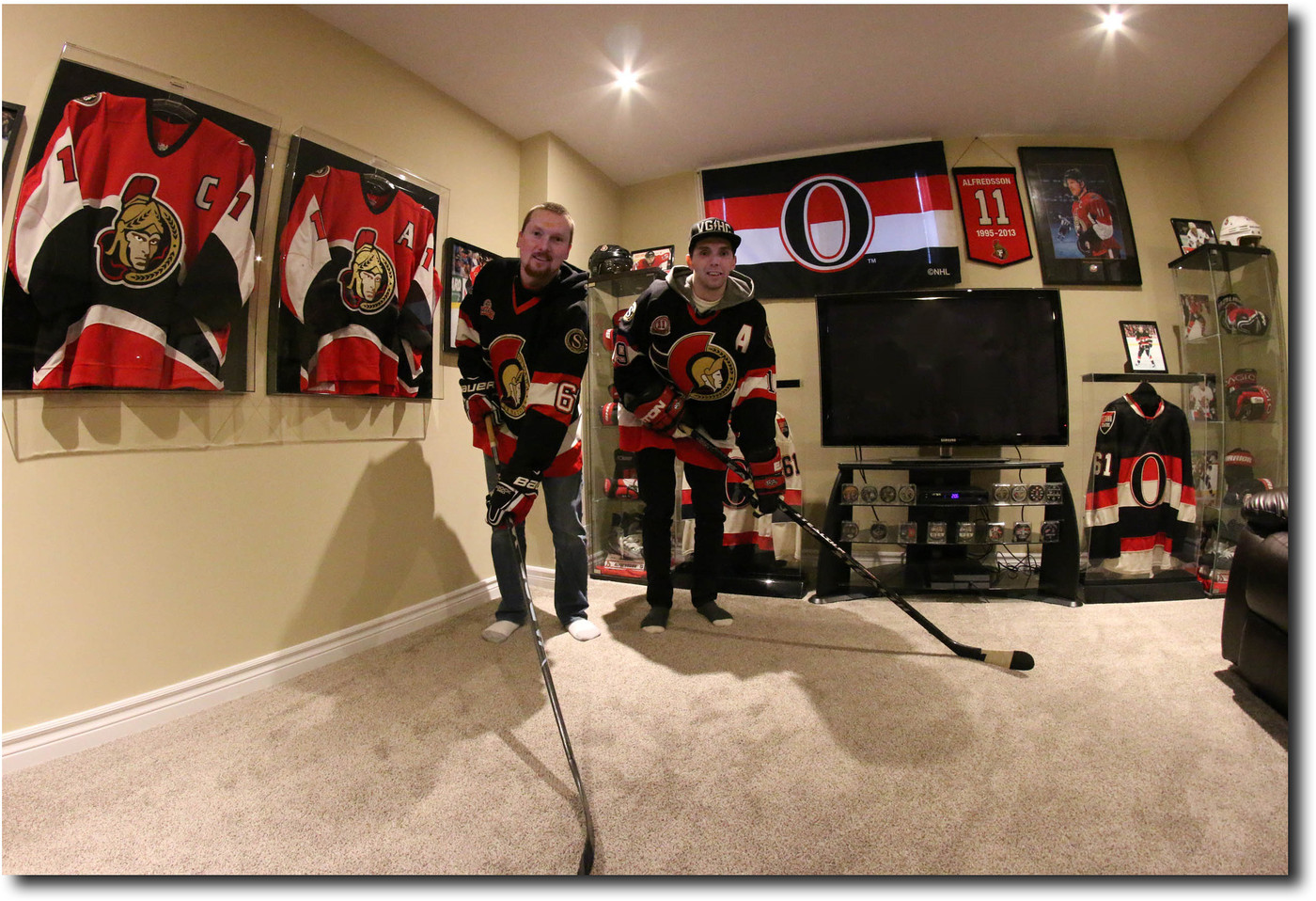 Add to the team regular go-to's Jonathon and Denis Rouleau, and a great collection - of both people and memorabilia - was assembled in order to map out the history of the modern day Ottawa Senators jerseys, players, and franchise.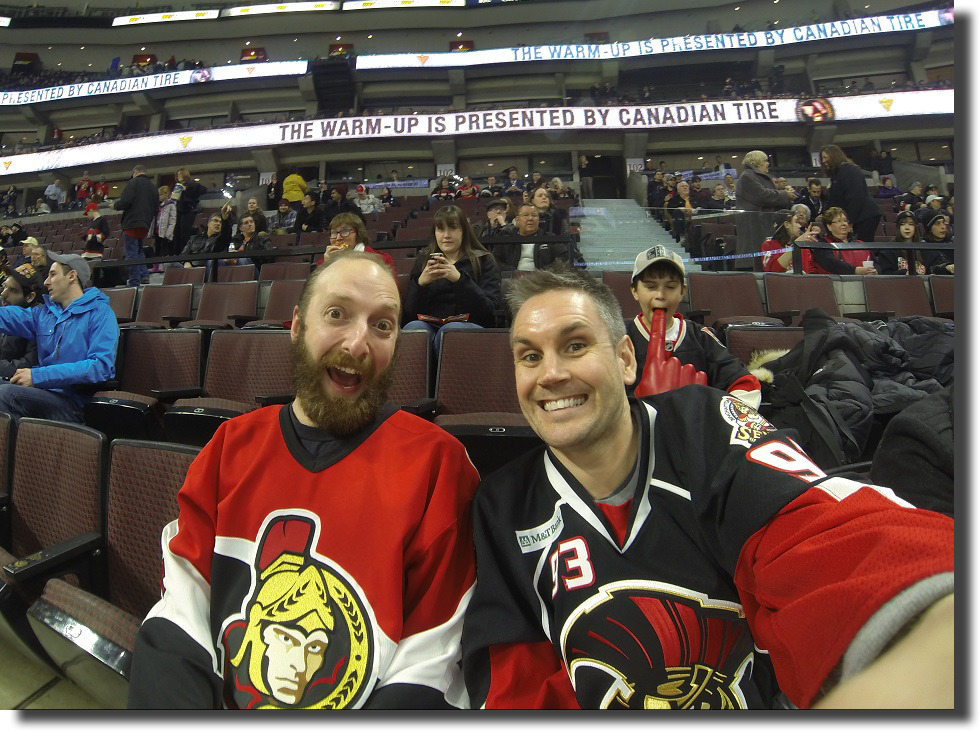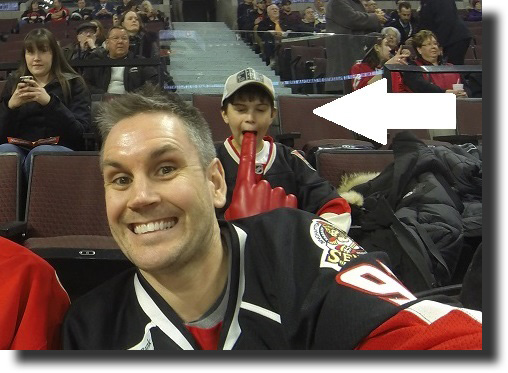 Sens fans Jonathon Rouleau, Chris Delorme, and an unsuspecting photobomber during pre-game at the CTC.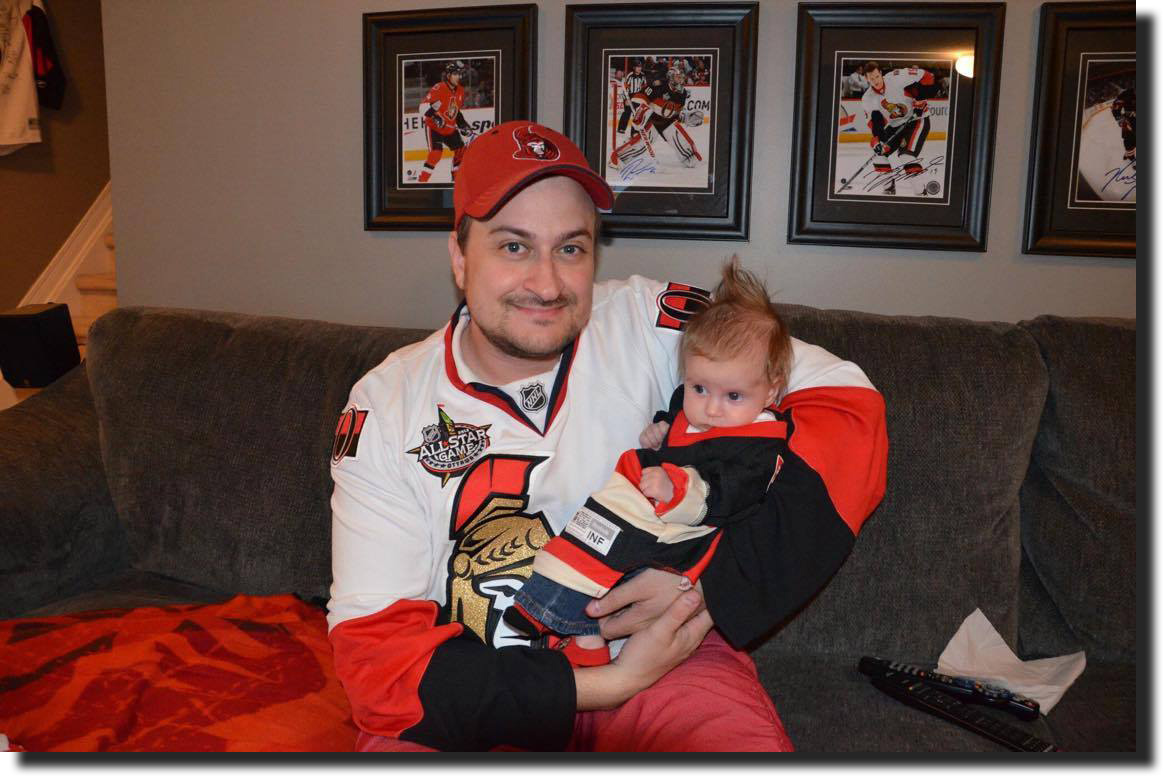 Former front office staffer and long-time Senators fan, Chris Mustakas poses with his daughter, and future sens fan, Kallie Mustakas.






Hilary Chaiton and Shayna Sherman celebrated
the Sens Eastern Conference Finals win over the
Buffalo Sabres, May 19th, 2007, from afar, in London, England.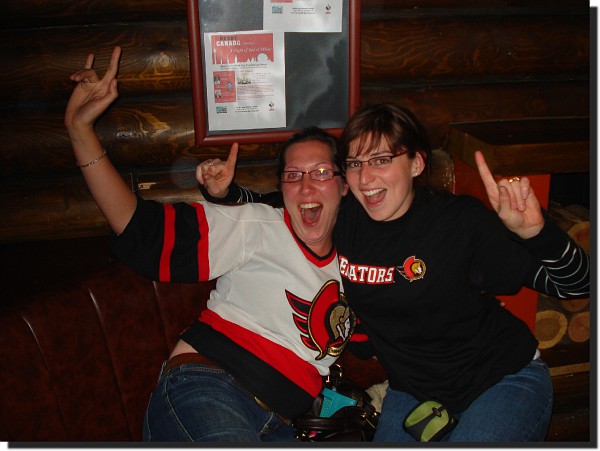 I've attended many Senators games since moving to Ottawa circa 2000, but the majority of those have been with (and often courtesy of) the Rouleau family.
Original season-ticket holders, Cory, Jon, Denis, and
Elaine Rouleau have been staunch Sens supporters since day 1.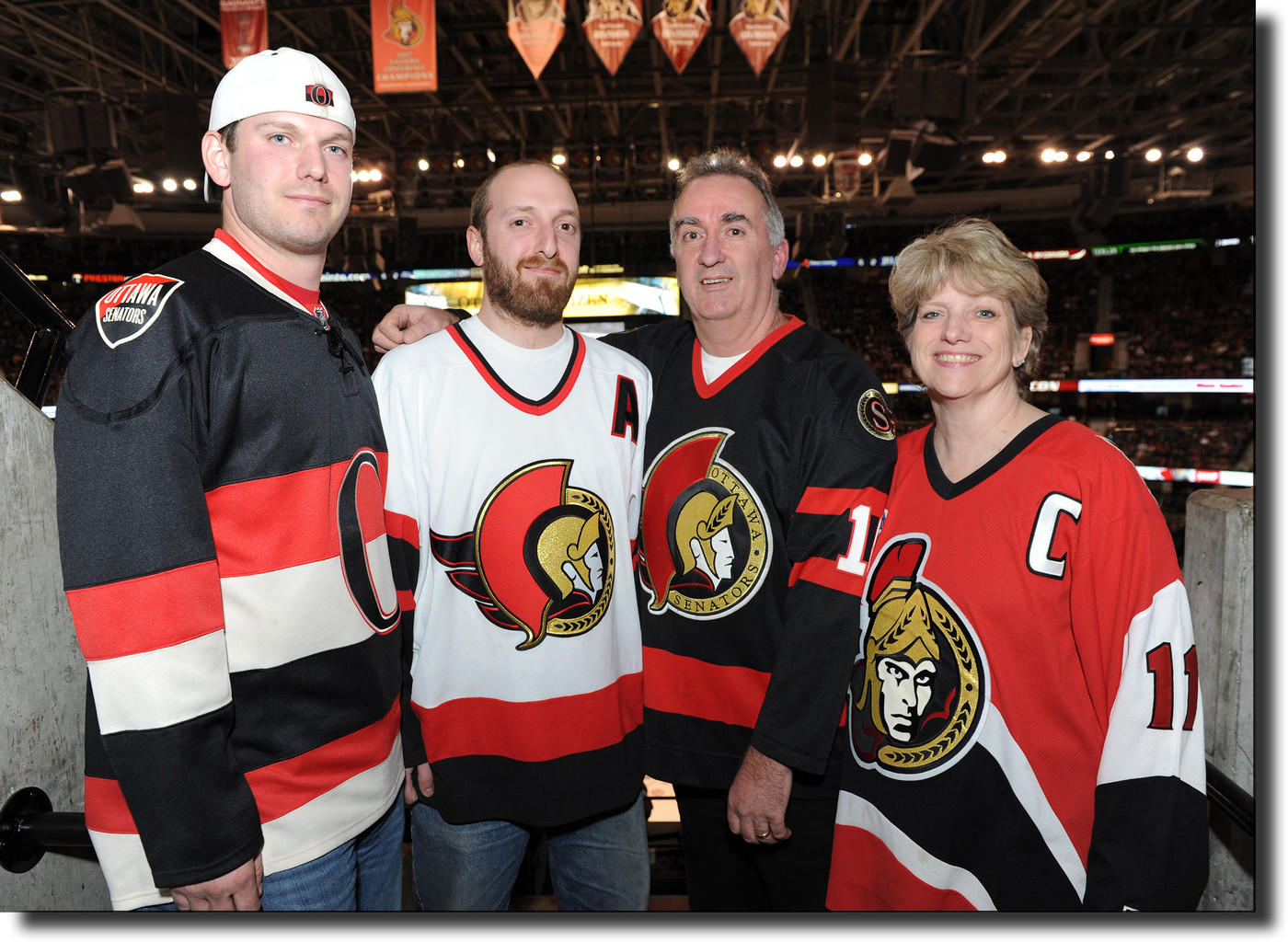 Ottawa Senators Game Worn Jersey Links
For all other game worn jersey resources, check out my LINKS PAGE