Shortly after my experience meeting Erik Barr, I found myself back in Pennsylvania, this time to go meet Joe Tomon, a long-time jersey collector and pioneer in the collecting community.
Joe and his lovely wife Patty first started going to Penguins games when they were dating in high school, and have been cheering on the home team together ever since.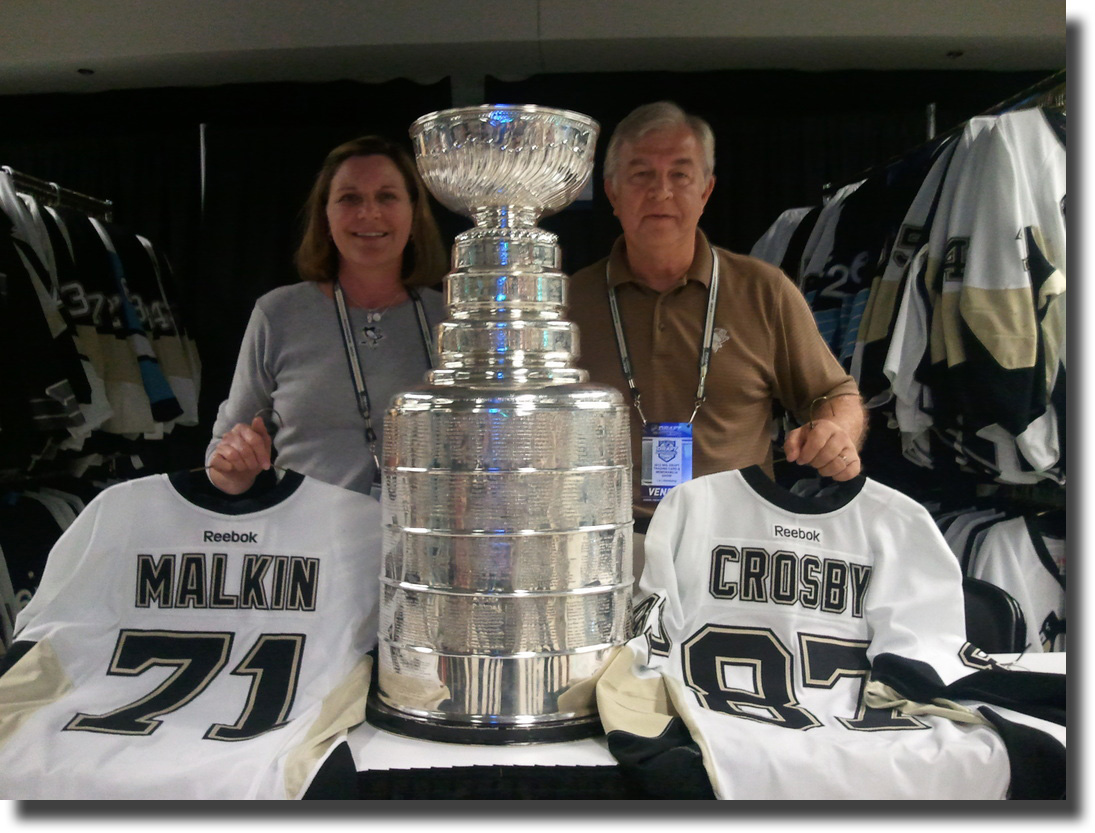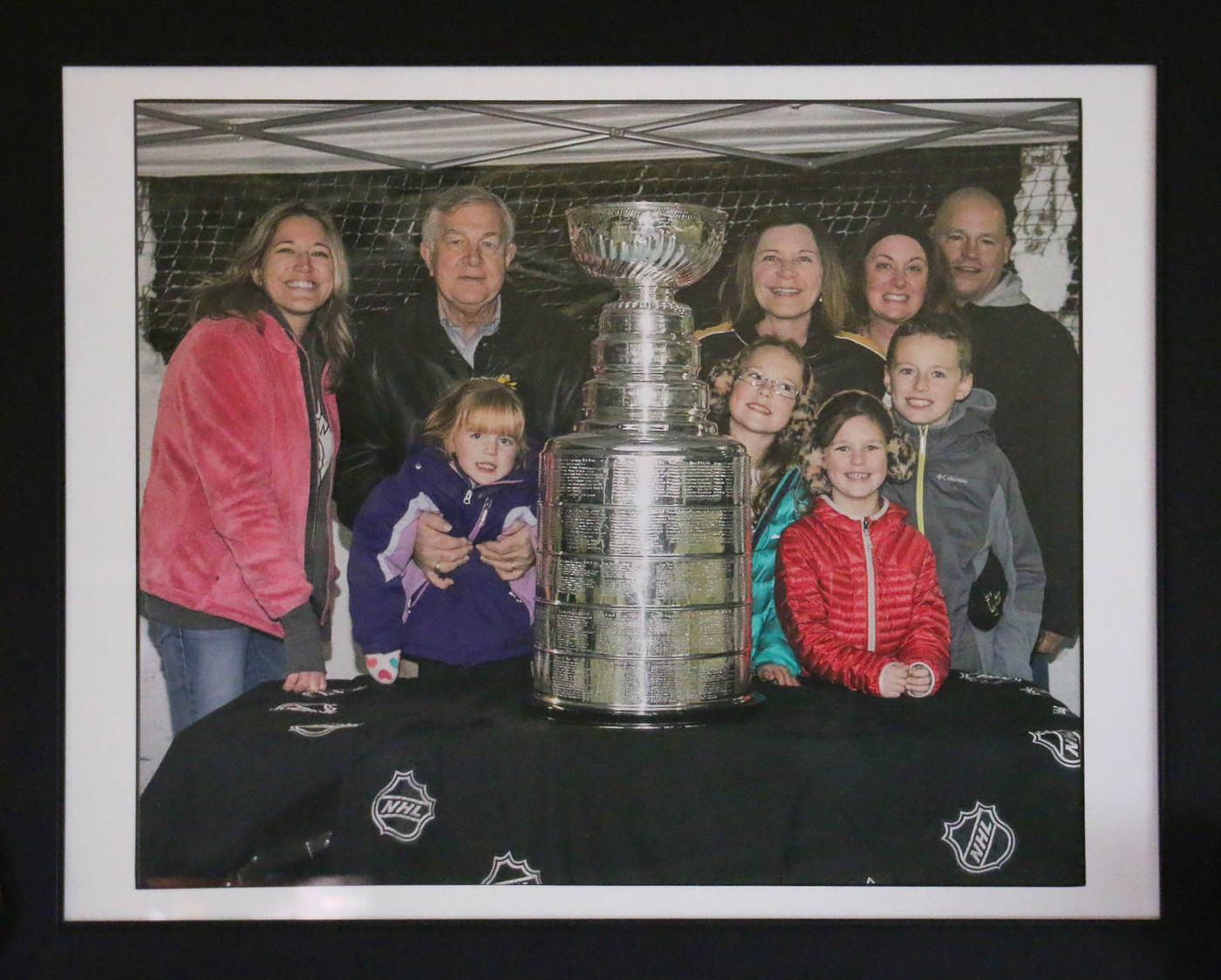 Owners of the same season seats behind the opposition's net for the past 25+ years, whether it's Mario or Malkin denting the twine, the Tomon's are regularly featured cheering alongside some of the greatest Penguins of all time!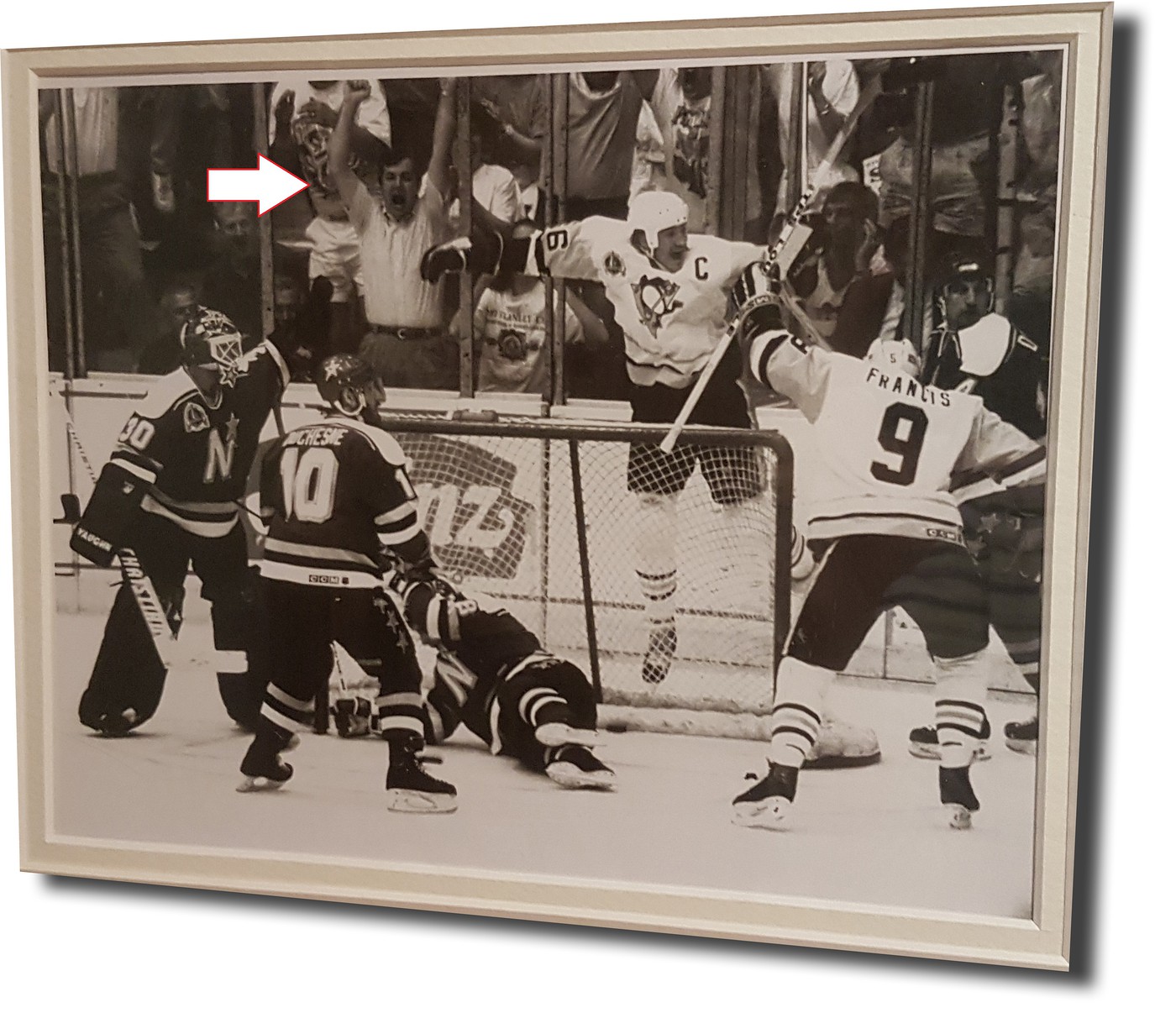 Joe Tomon is pictured behind the North Stars net in 1991 and the Blackhawks net in 1992, cheering on the Pens as they won back-to-back Stanley Cup Championships, the first in franchise history.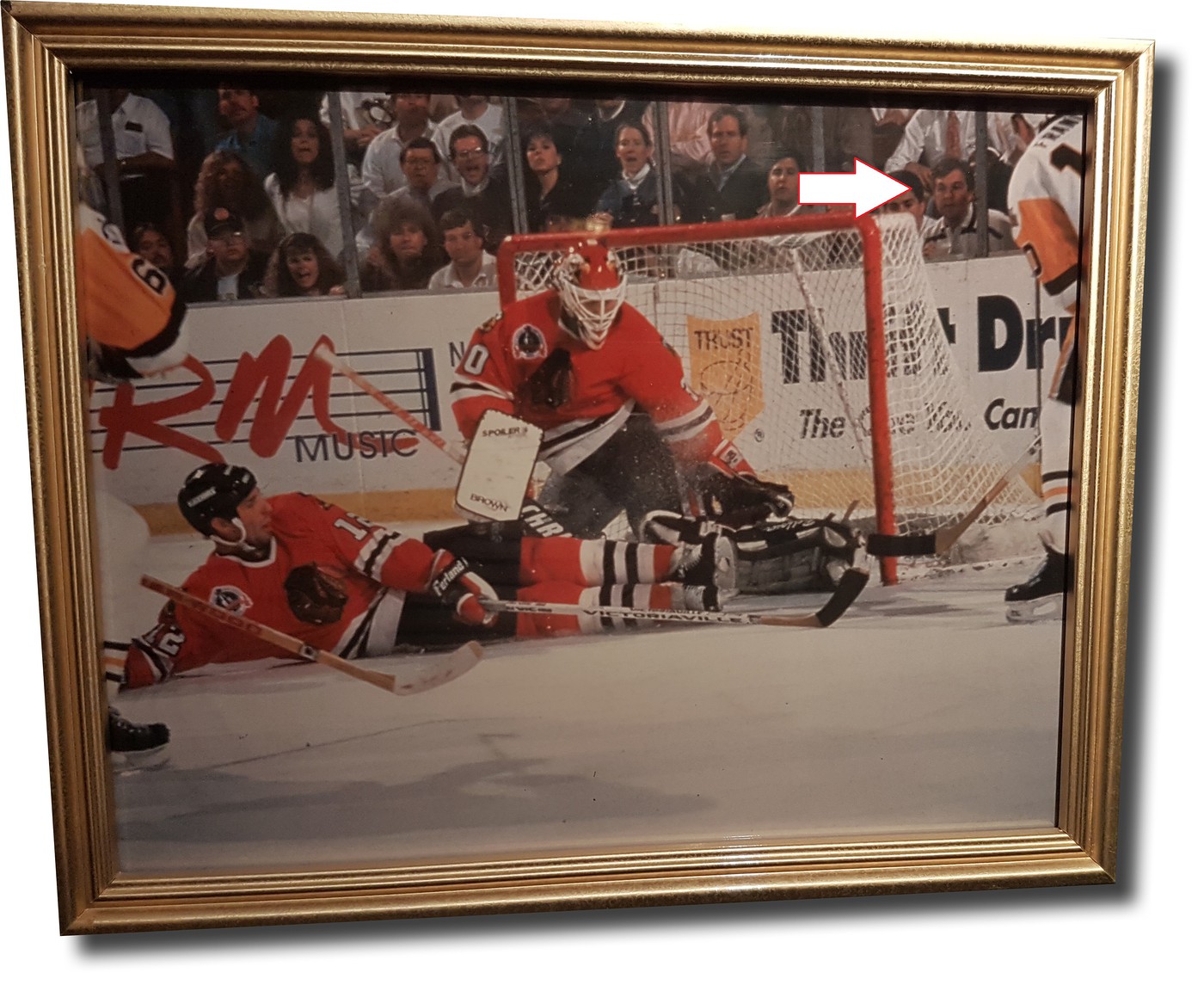 I'm still unsure which is better - watching the Pens score an important game-winner, or watching Joe and Patty react to said game-winner!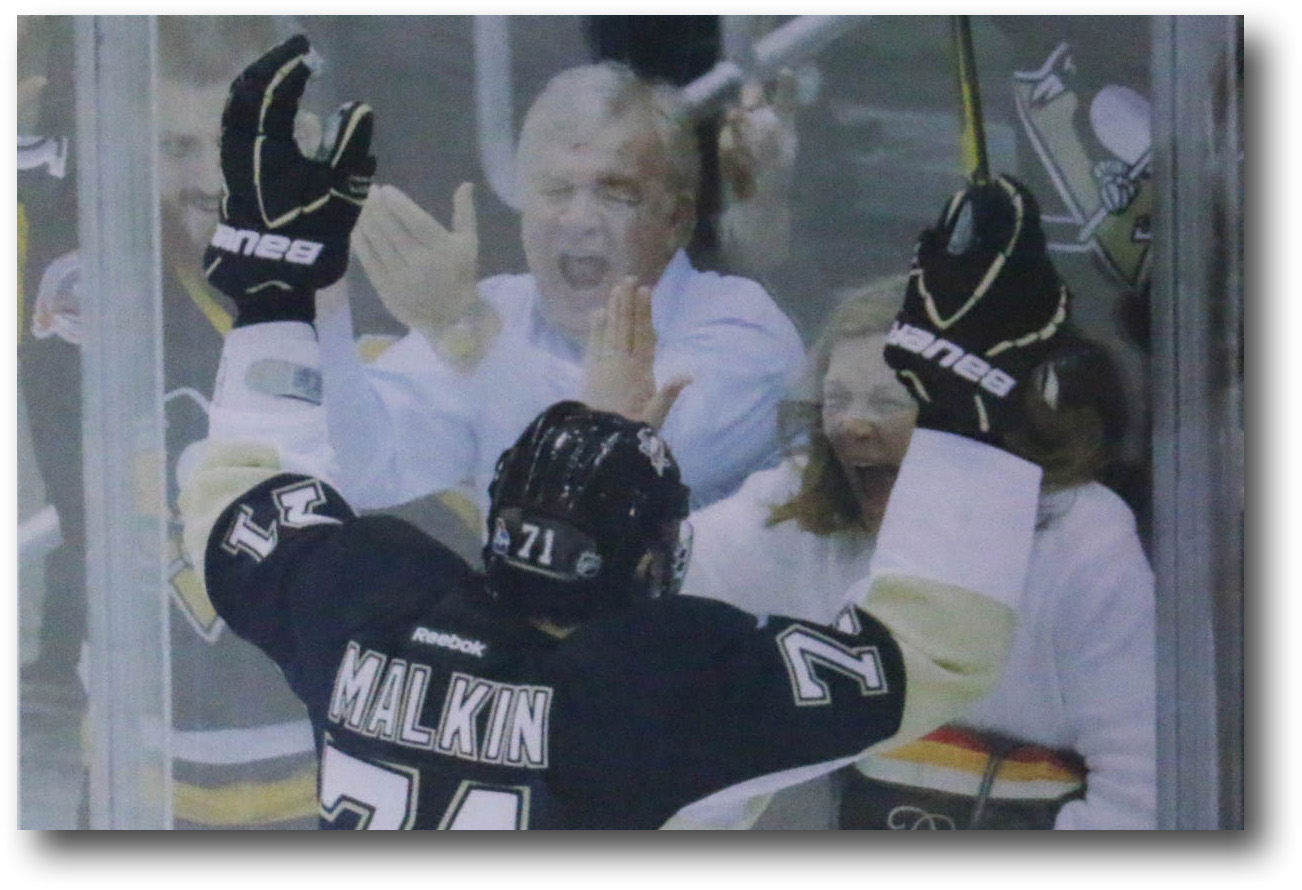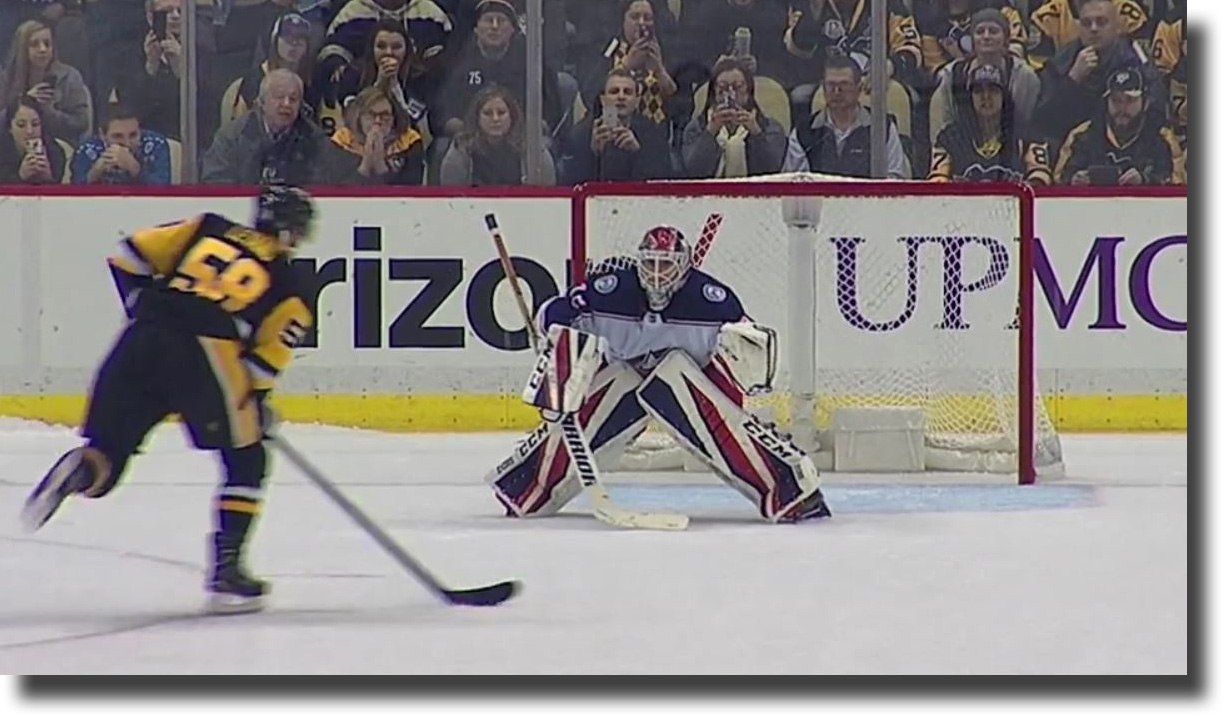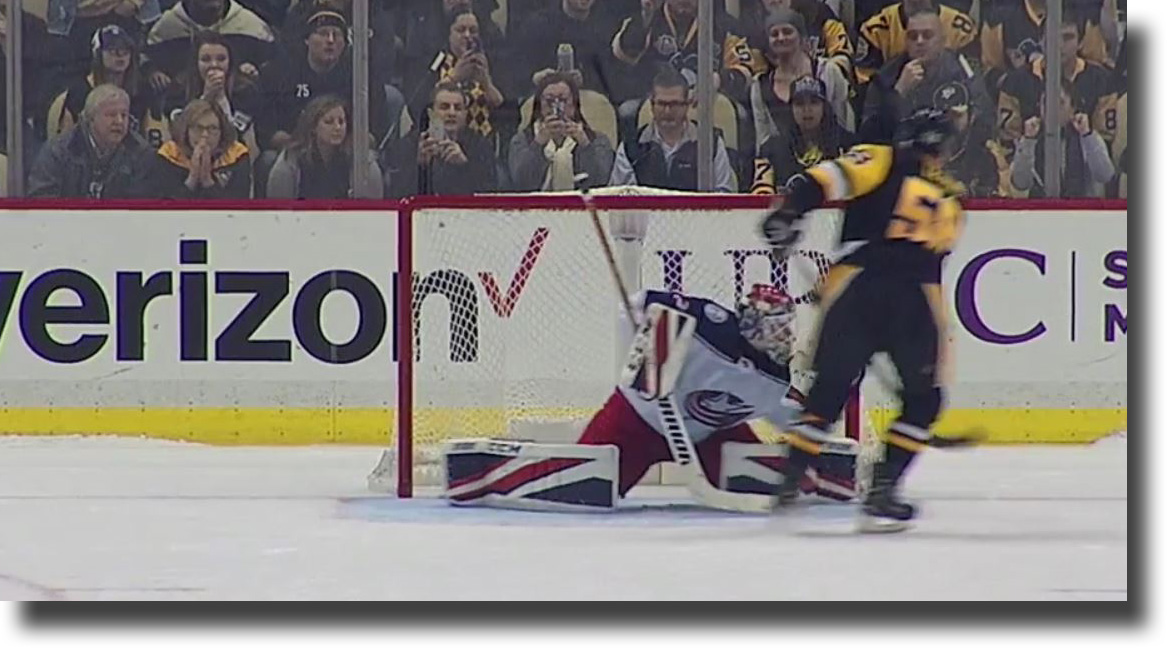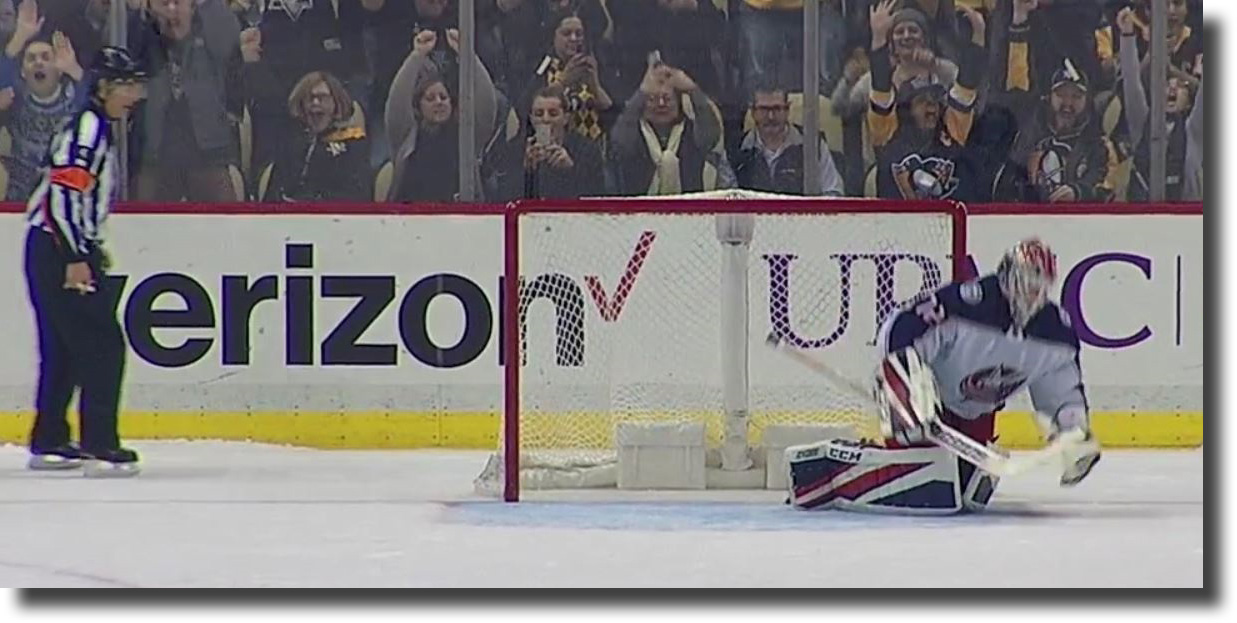 A Kid In A Candy Store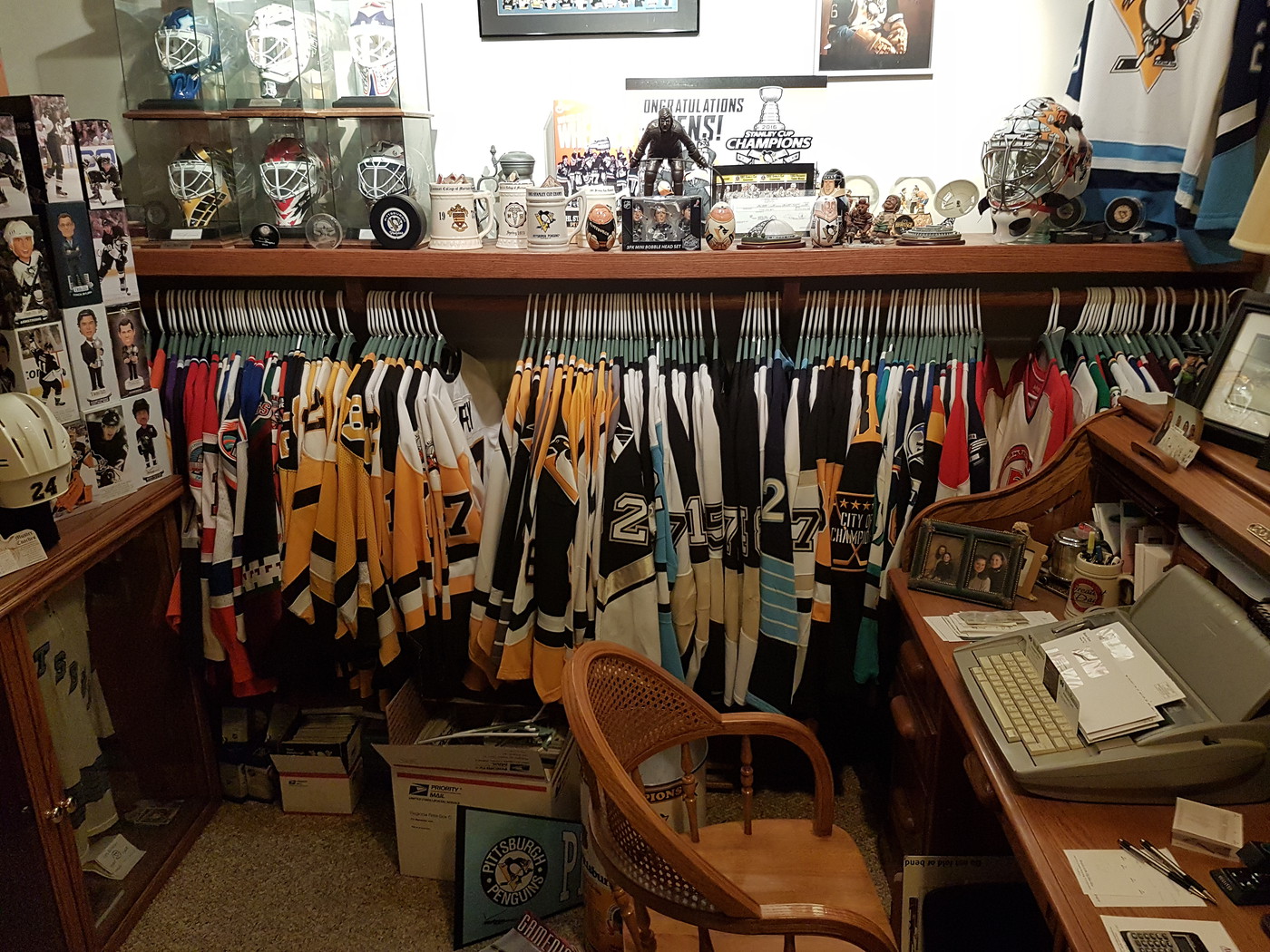 When Erik
said Joe had everything, he wasn't kidding.



Every hanger
I pushed aside revealed another great piece of
NHL history.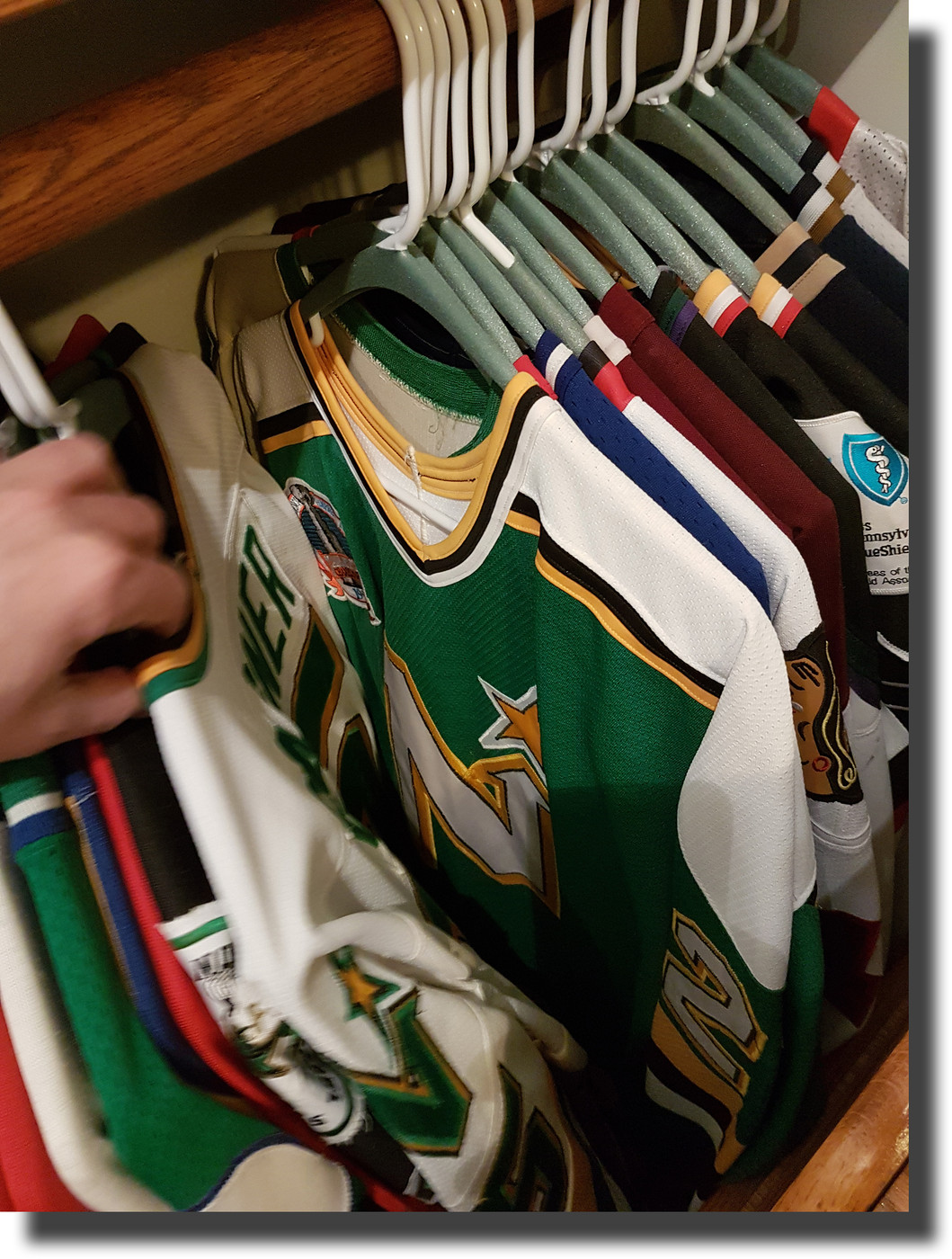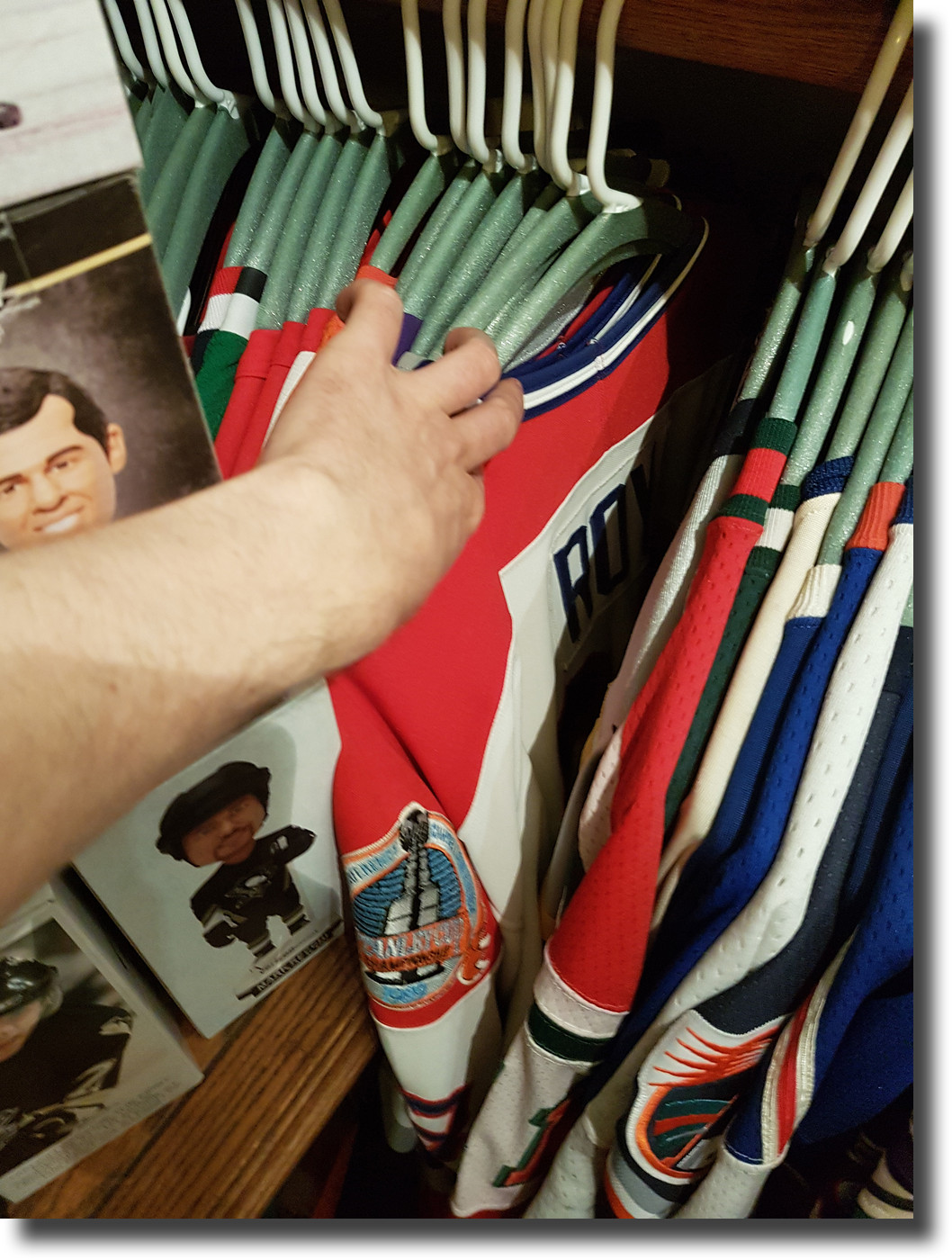 Then something caught my eye, hidden behind a couple of stadium seats and a large 'Penguins' sign, no less.

Not just one, but two 'number 4s'!

I think we can all agree - the look on my face is completely justified.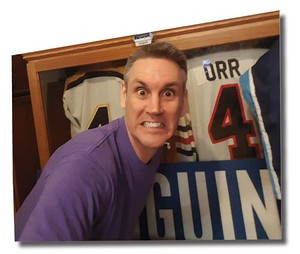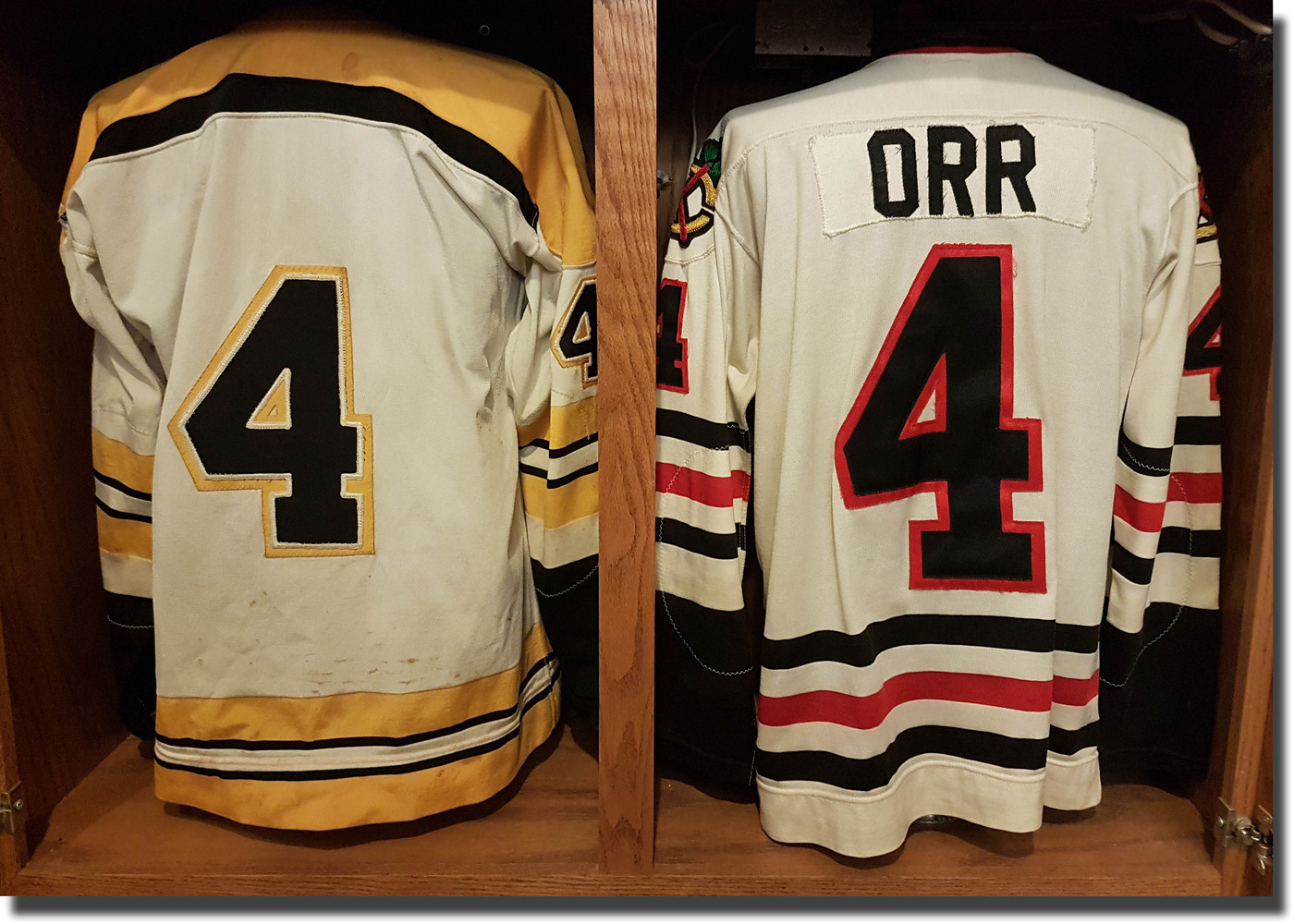 Creating Moments in Penguins History
Every piece in the Tomon collection has it's own story to tell, and captures a specific period of time in NHL history. But, of course, life after the game continues, and it's ambassadors of the hobby like Joe who not only ensure the continuity of Penguins history, but also add to that history.

A great example: when the Penguins needed to reproduce a vintage jersey for Mario Lemieux to wear in a promotional photoshoot, it was Joe to the rescue -

"Just use the real deal. I've got a #26 Kindrachuk with the captain's 'C'...angle Mario slightly, fold the arm between the numbers and cover the 2, and you're good to go."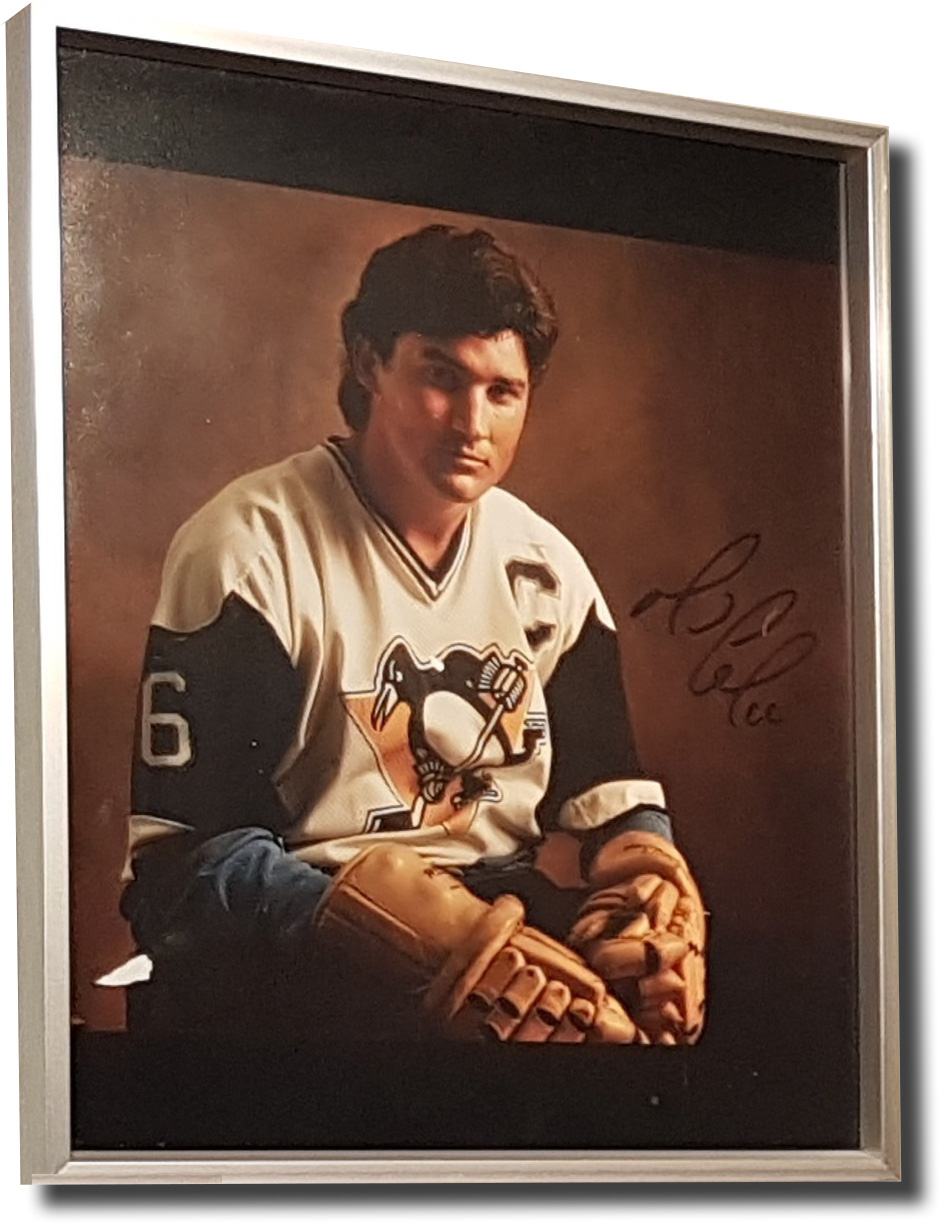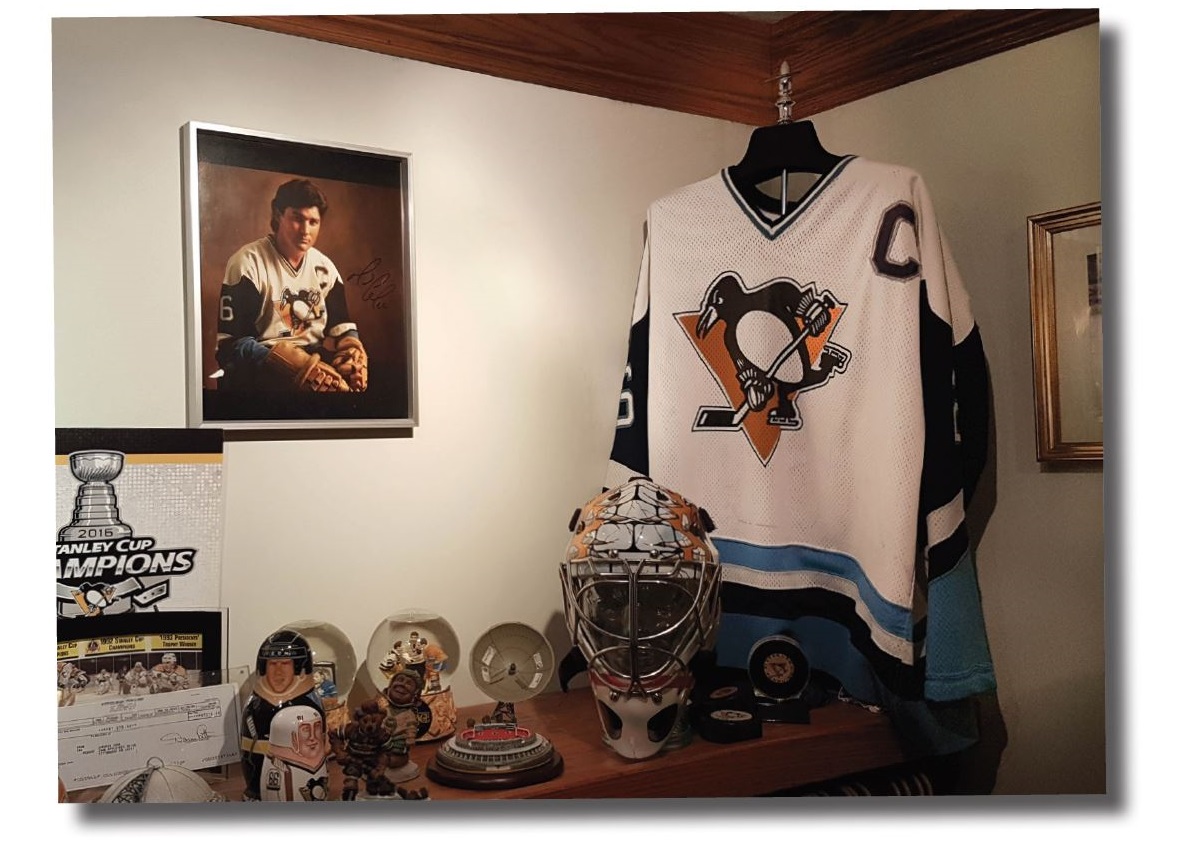 Courtesy of Joe Tomon, this 1978-79 Orest Kindrachuk game jersey was repurposed for Mario Lemieux to wear during a vintage promotional photoshoot.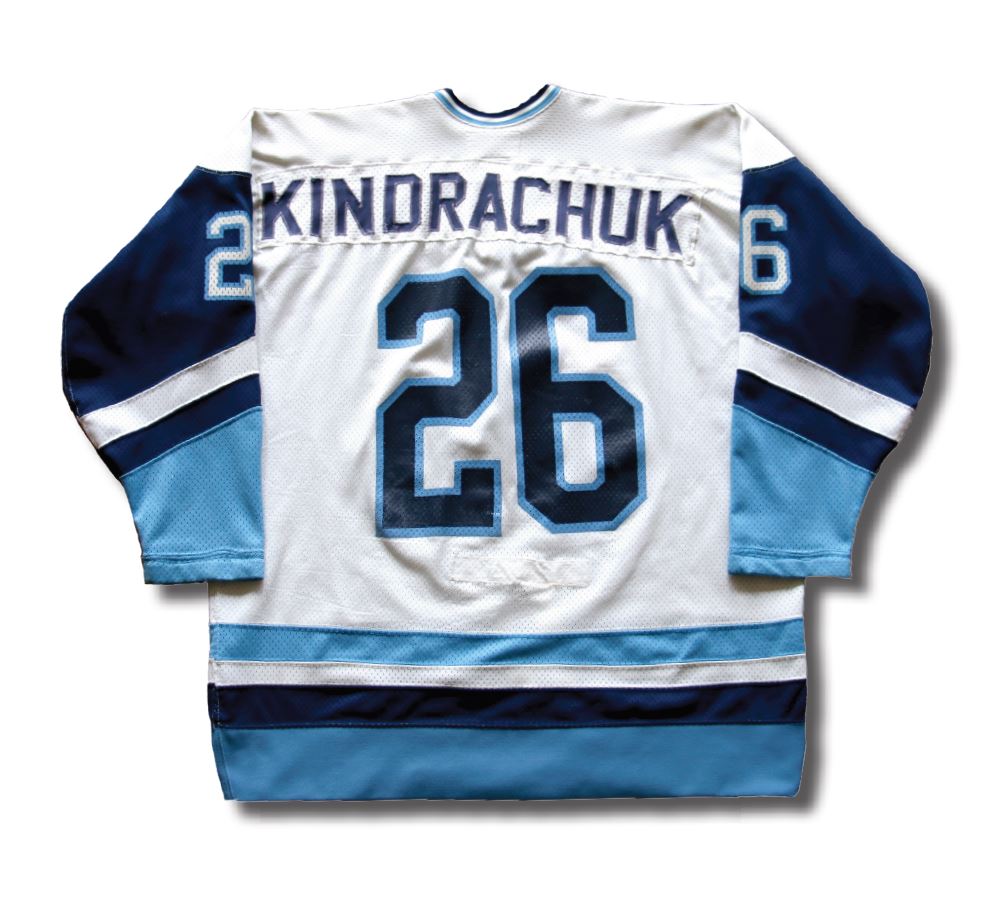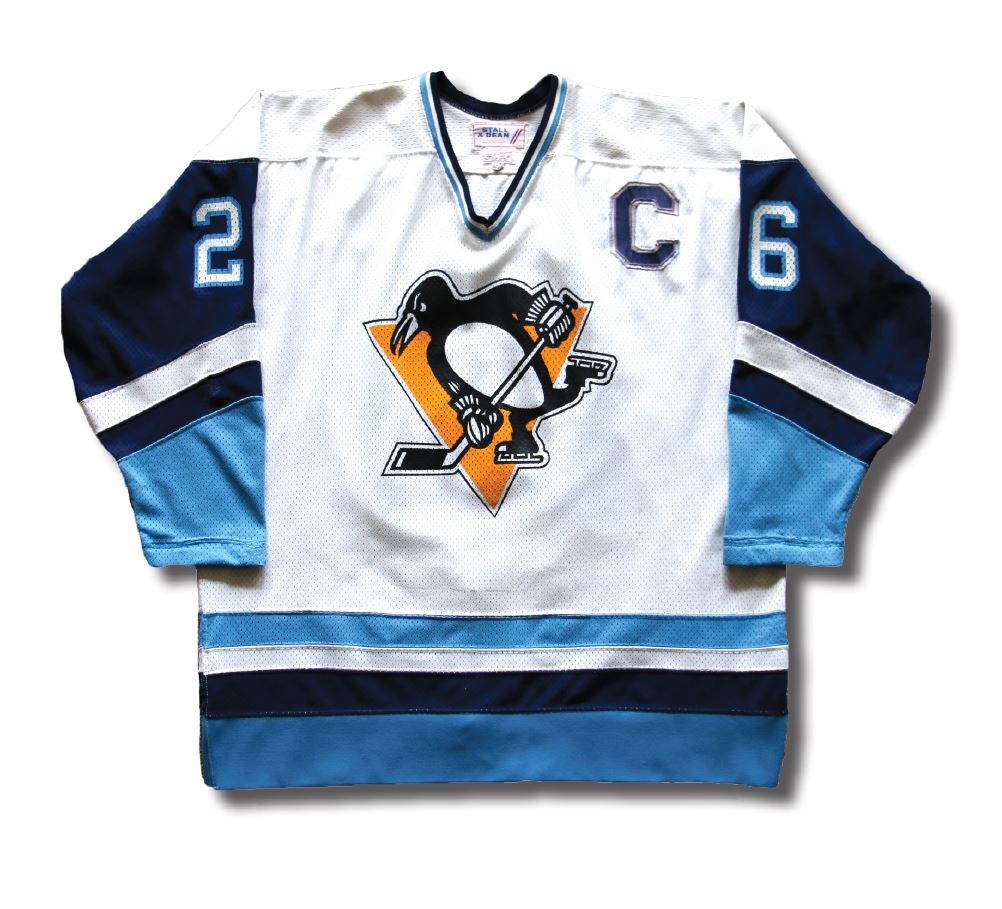 One Of A Kind
Speaking of the Magnificent One, on top of goal pucks, sticks, and a dozen or so game jerseys, Joe's collection also includes Super Mario's first ever NHL contract!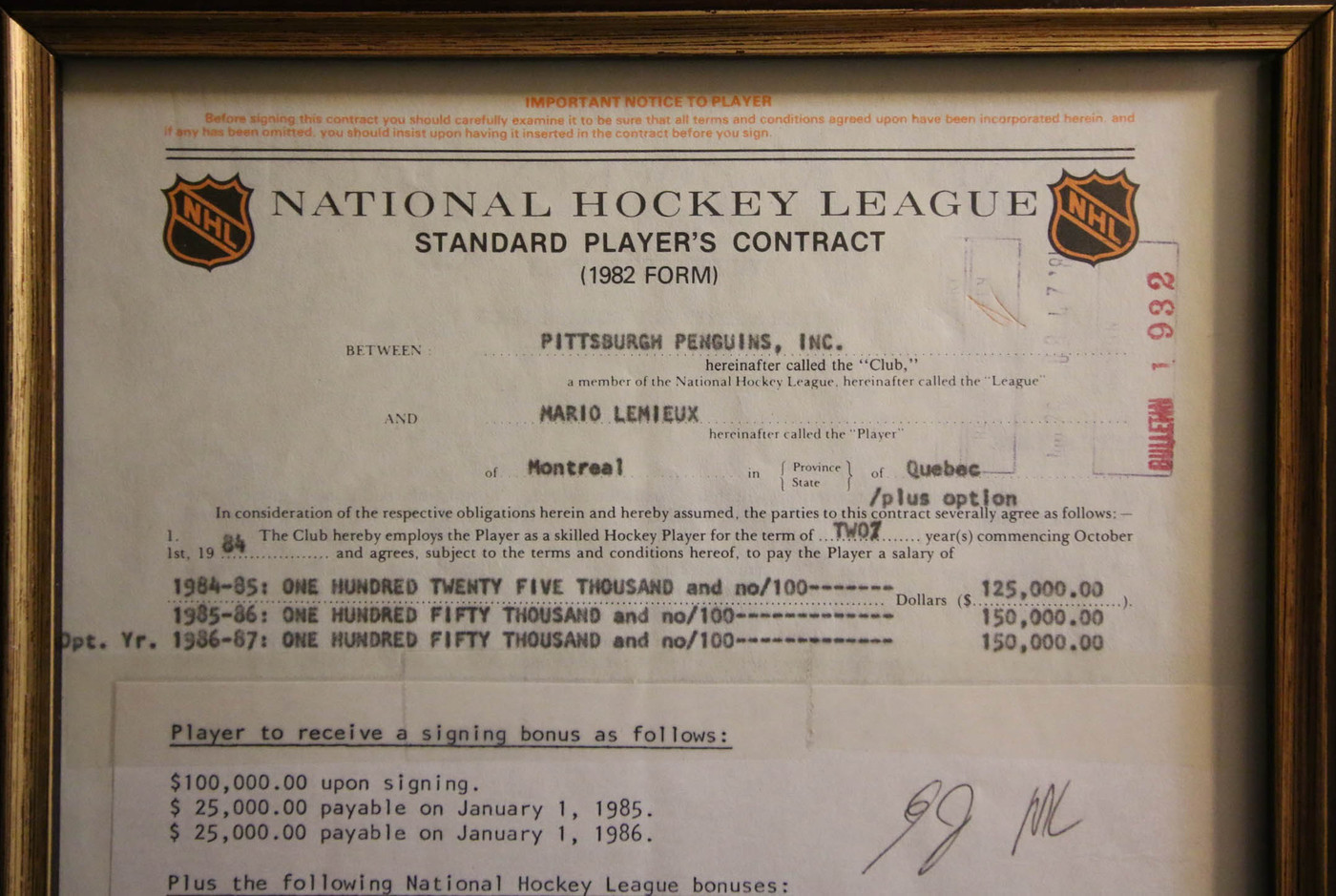 Pointing out the legibility, Joe remarked:
"Now that's a rookie's signature - you can always tell it's a rookie's
signature when you can actually read it."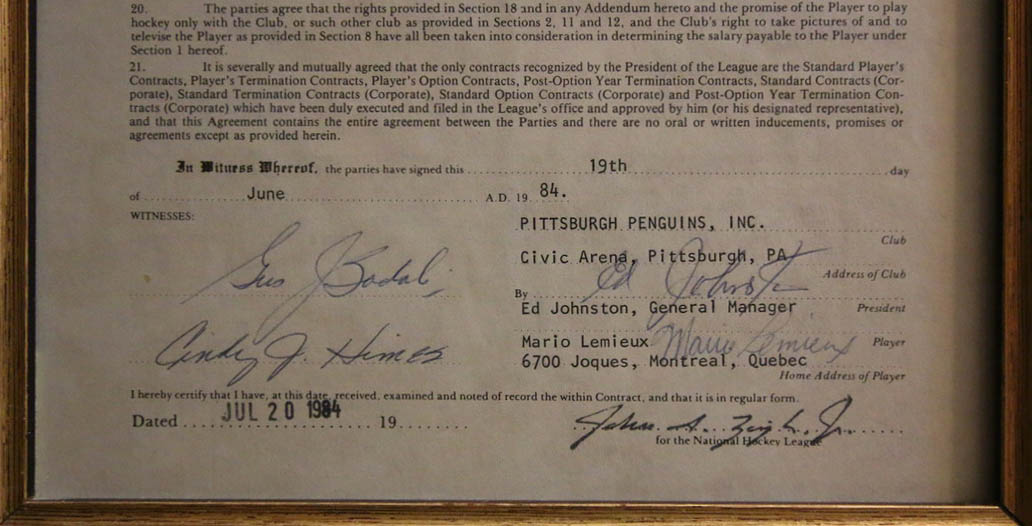 The Best of The Best
With so many other items I could go on about, I'll stick to a few of my favorite jerseys in Joe's collection: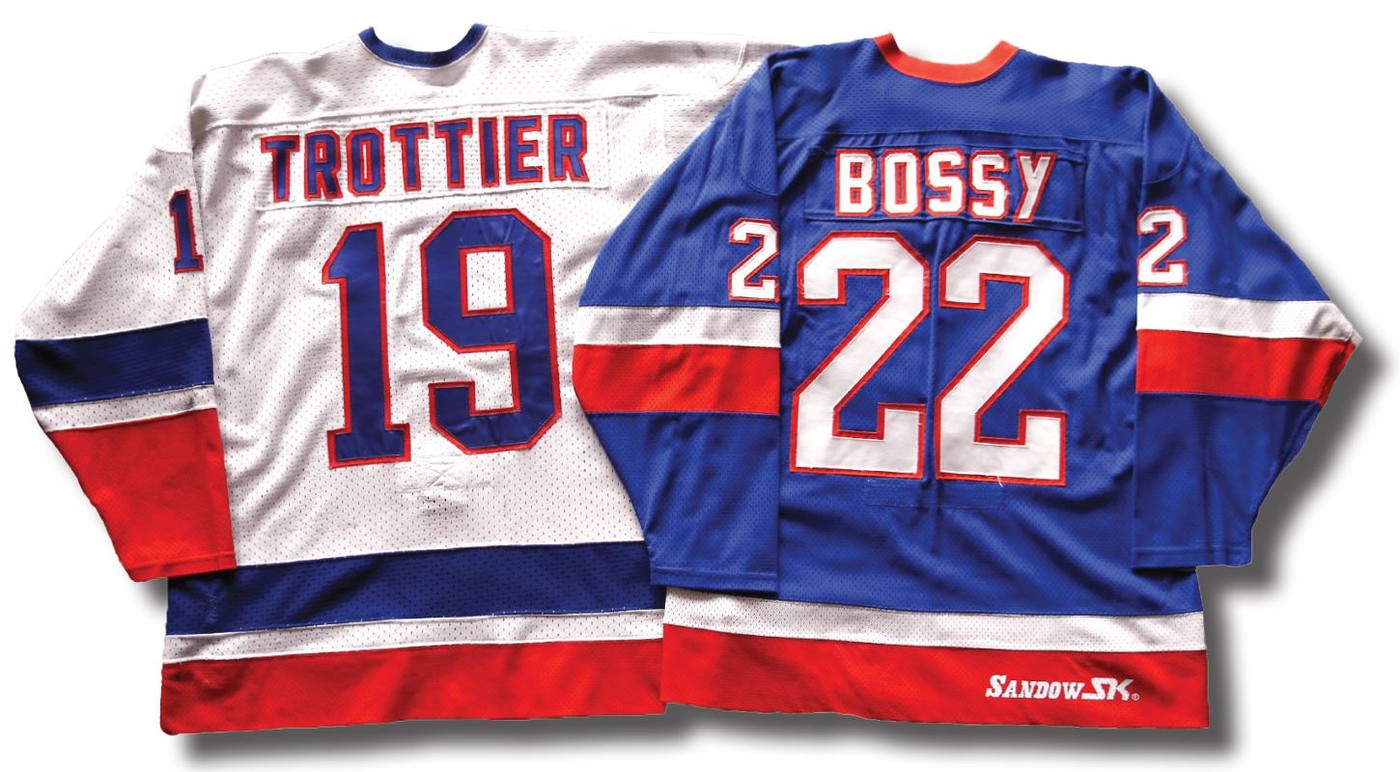 When you think NHL in the 1980s, Wayne Gretzky and the powerhouse Edmonton Oilers are likely the first team that comes to mind thanks to their dominance throughout the decade. But before the Oilers reigned as champions, it was the New York Islanders dynasty that dominated for 4 straight years, winning cups in 1980, 1981, 1982, and 1983, courtesy of Conn Smythe-winning performances by NHL Hall-of-Famers Bryan Trottier (1980) and Mike Bossy (1982).

Highly prized in the collecting hobby, these early 80s home and road Islanders gamers compliment one another perfectly!
Speaking of Conn Smythe winners, this 1989 cup finals Patrick Roy gamer reminds us that the Hall of Fame goaltender wasn't always on the winning side.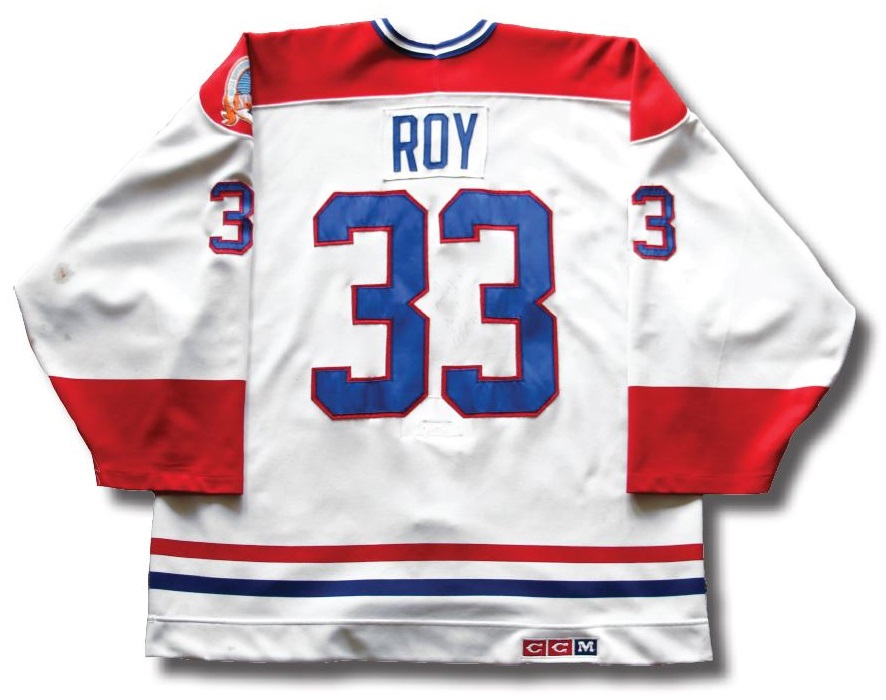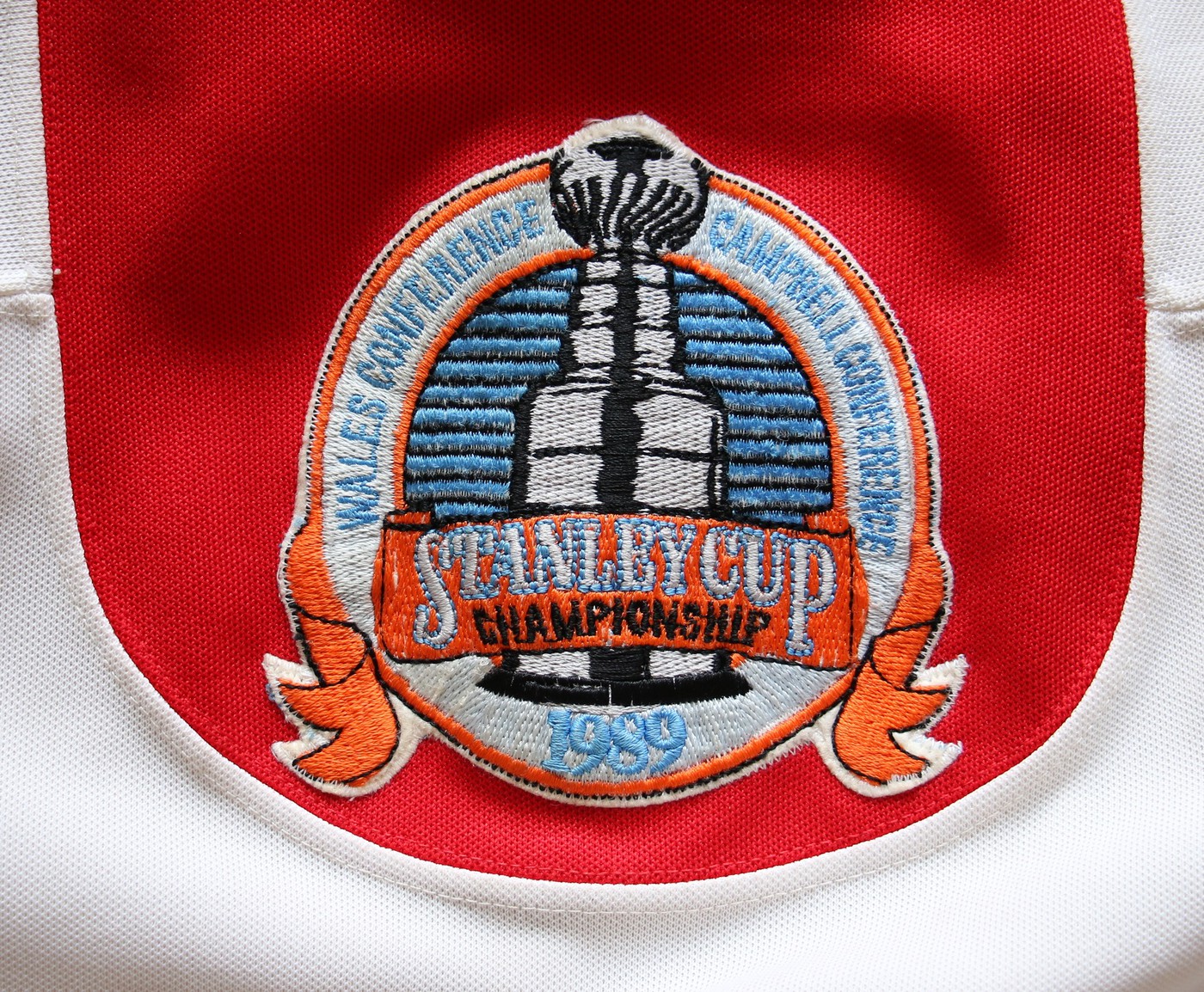 Losing to the Calgary Flames 4-games-2, both the Flames and the Montreal Canadiens were the first teams to wear patches to commemorate their journey to the Stanley Cup Finals, a tradition that continues in the NHL to this day.
Since we're on the topic of jerseys worn by cup-losing goaltenders, while I'm sure Joe was happy to see the Penguins bring home their 2nd championship in a row, I'm also fairly certain he's quite happy to own this early Dominic Hasek gem, worn in game 4 of the 1992 Stanley Cup Finals.

Replacing Ed Belfour just over 6 minutes into the game, Hasek gave Mario and co. a run for their money, making several remakarble saves and giving the Blackhawks a fighting chance.
Hasek Saves in '92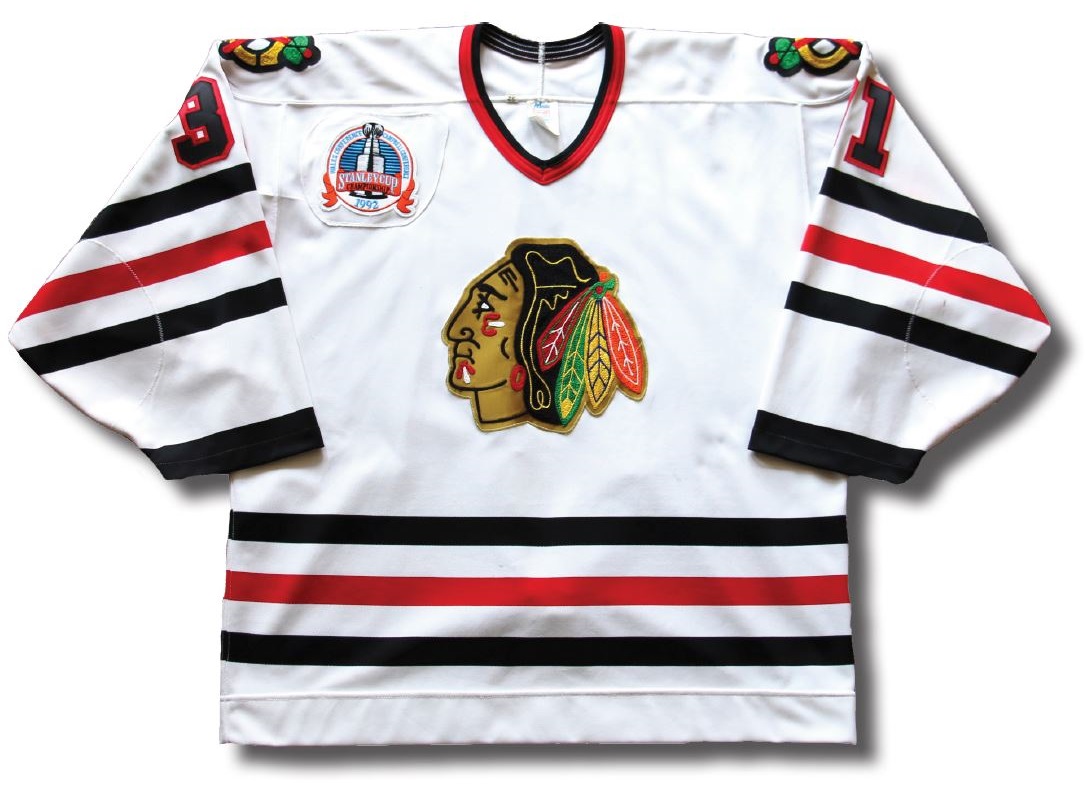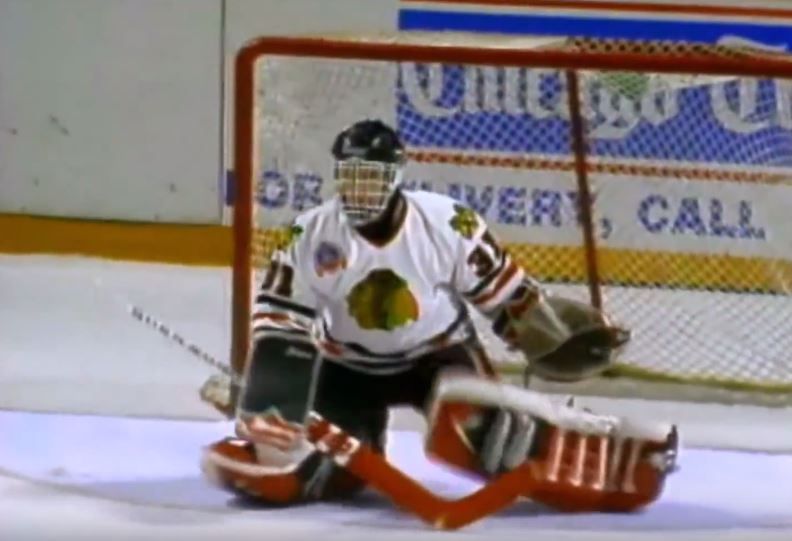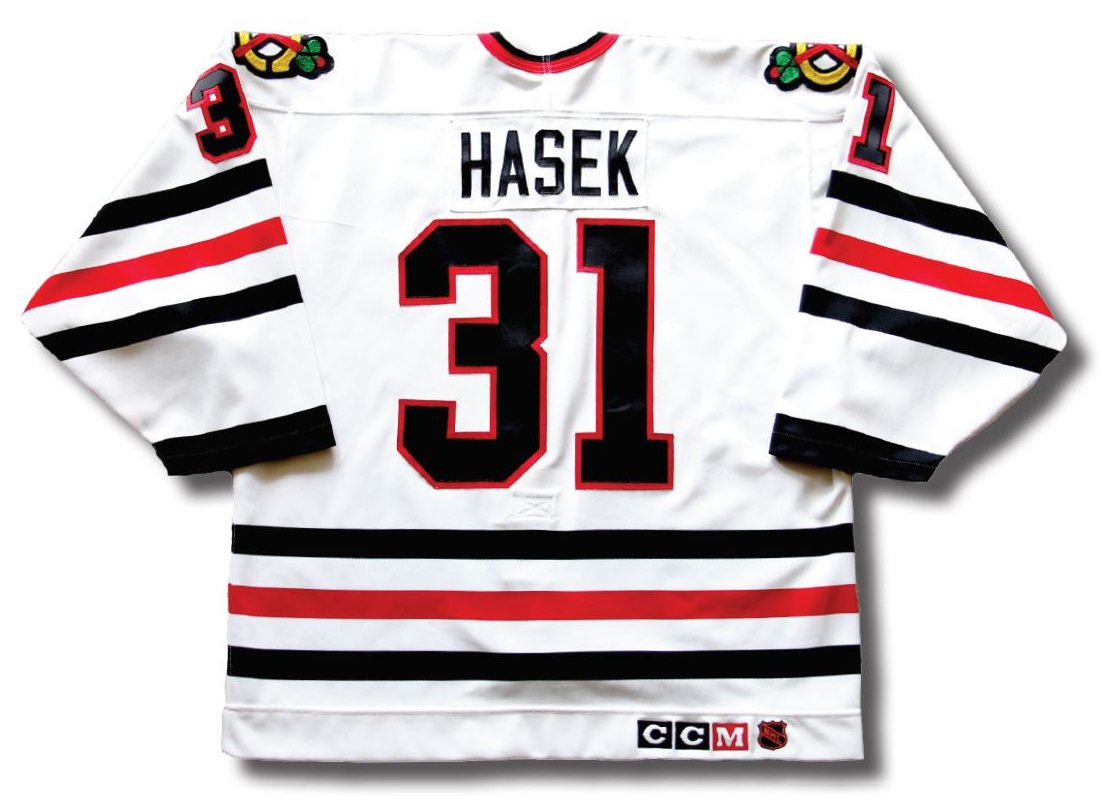 1992 Stanley Cup Finals – Game 4 Highlights
Your Offcial Source For Penguins Game Worn Jerseys
And then there's the Penguins jerseys...soooo many Penguins jerseys!

Through J&J Distributing, Joe Tomon and co started administering the Penguins game worn jersey program in 1990, and after 28 years, continue to do so today.

Joe's reputation as a collector and authenticator are fairly well known in the hobby, and it goes without saying that his collection is outstanding, but perhaps what isn't as well known is all the time and effort he's put into ensuring integrity and provenance within the collecting hobby. While visiting Joe, I got to see first hand the late hours he would put in, taking the time to respond to each and every inquiry, following a long day of work.

On behalf of all Pens collectors out there - thanks Joe!